"Meats and fishes are too difficult to chew." and "vegetable are too tough to serve"…
"Suberakaze Meat" help solve these concerns!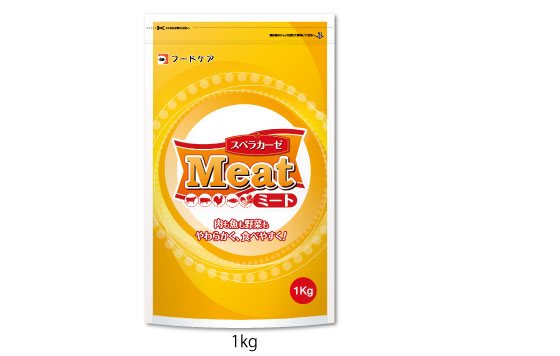 ●Softens meat by 40%* just by soaking.
●Can be used on beef, pork, chicken, and fish and helps reduce odor from the meat.
●Vegetables (Root/Leafy) can be softened as well.

The Principle Behind Suberakaze Meat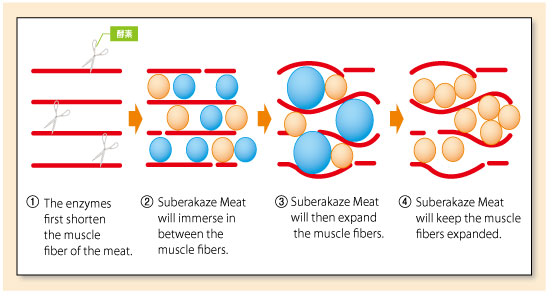 Changes to the Number of Bacteria when Soaking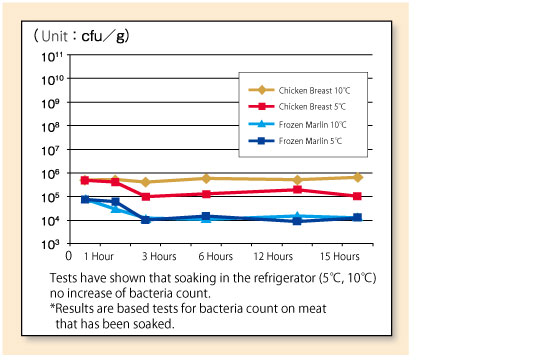 Results of Using Suberakaze Meat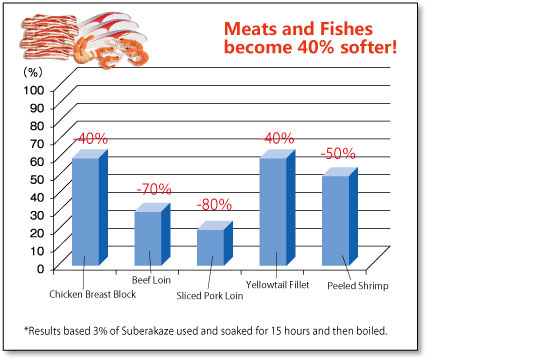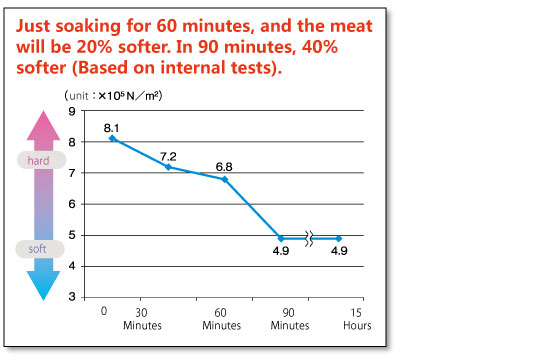 Test Condition
After cooking the meat and letting it cool down to 20℃, the meat is tested with a creep meter measuring the stress(N/㎡)of
intrusion at 70% using a 3mm diameter plunger at a speed of 10mm/sec.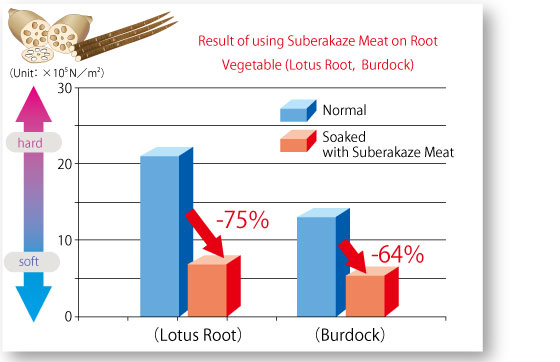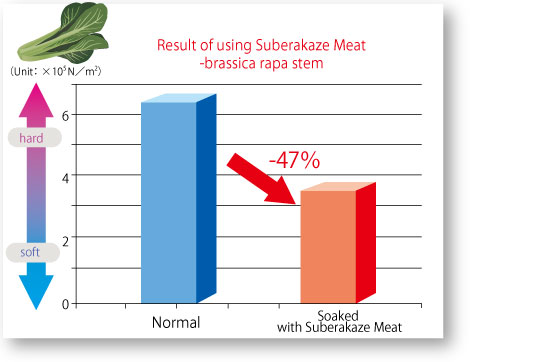 ※Internal test conditions Test using creep meter Plunger: 3mm diameter Speed :10mm/sec Temperature : 20℃
How to Use Suberakaze Meat
How to Use Suberakaze Meat (Advanced)


Point① Add 5% Suberakaze Meat powder of water volume
Point② In order to soften equally, cooking by steam or boil is recommended.
Point③  If needed, use a burner to make burnt marks onto the fish.



①Large pieces of meat ⇒ cut into smaller pieces to ensure that it is thoroughly soaked.
②Frozen food ⇒keep in mind the time needed to defrost before soaking.
③If time is limited ⇒ place the food into a zipper storage bag and massage the soak into the liquid.

Food Additive 
Meat and Fish Improving Additive
Ingredients
| | |
| --- | --- |
| TrisodiumCitrate | 42% |
| Sodium Hydrogen Carbonate | 35% |
| Succinic Acid Disodium | 3% |
| Carrageenan | 1% |
| Papain | 0.125% |
| Dextrin | 18.875% |
Storage
1 year
Package
1kg Bag x 8 / Case
Caution during Usage
●If choking occurs please contact emergency services for immediate medical attention!
①This product should not be swallowed directly in its powder form.
②To assure the food is prepared correctly, please make sure to consult a medical professional such as a Dietitian, or Speech Therapist
③When serving, please make sure that the food has been swallowed safely.
④This product is not intended to prevent aspiration.
⑤Do not reuse the soak repeatedly. It is recommended to use the soak right after preparation and to not let it sit.
●Caution during Storage
・Make sure that the product is stored properly in a place out of reach of children.
・Avoid storing in an area with direct sunlight or high humidity. Please use up promptly after opening.


Nutritional Information (per 100g)





(Per100g)

Kalories

kcal

161

Water Content

g

0.5

Protein

g

0

Fat

g

0




Carbohydrates

Sugars


g

39.9



Dietary Fiber


g

0.8




Ash

g

58.8

Sodium

mg

20332

Potassium


mg

94

Calcium


mg

3

Phosphorus


mg

2

Iron


mg

0.1

Salt Equivalent


g

51.6